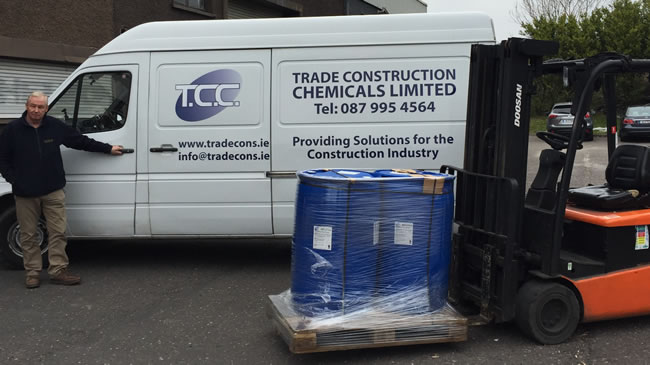 Trade Construction Chemicals dedication to quality customer service and expert understanding of construction chemicals will ensure you have the made the right choice for your business. Our aim is to help our customers 'Build a Better Future'.
Founded in 2006, Trade Construction Chemicals Ltd. has been serving the Irish construction market with the highest quality products for the past decade or more. TCC was founded by Michael Maverley in 2006, who identified the need for innovate, bespoke and quality construction products for the Irish marketplace. Michael has over 20 year's technical experience in the industry, and always provides a personal service to every client and customer.
TCC specialise in sourcing niche products, that aren't immediately available to the Irish market, providing innovative and pioneering solutions to our customer network. We ensure that all customers' product needs are met with our extensive product portfolio. We strive were possible to manufacture all of our products locally, and are involved in the manufacturing process from start to finish. We stand by the quality of our products, and prefer to offer a personal service with every individual at all times. At TCC, we always listen to our customers and welcome feedback. We take our customers into account at every opportunity possible.
Any query, no matter how big or small, please get in touch, we are happy to help.