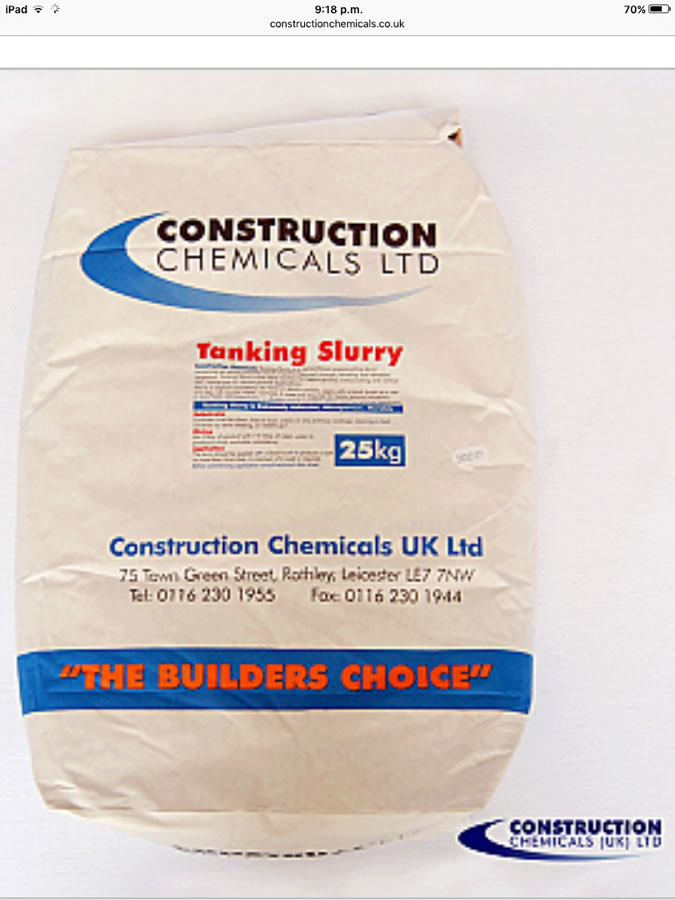 Tanking Slurry – 25kg
Over 2 million kilograms sold in the last ten years with zero failures, without doubt the best Tanking Slurry in the UK.
Description
Construction Chemicals Tanking Slurry
Construction Chemicals Tanking Slurry is THE industry-leading product for dealing with below-ground damp and moisture. We have sold over 2 million kilos without a failure. We put this down to the fact that, as manufacturers, we have total control of the raw materials we use and our manufacturing process. Many of our competitors source their tanking slurries from third parties abroad and cannot stand by their products as confidently as we can.
No other tanking slurry on the market is as successful or as dependable as ours.
Here are some of the features that you won't find in other products:
Our formulation contains hydrophobic polymers to give excellent water resistance, flexibility and adhesion.
Incorporating glass fibres helps to prevent shrinkage and improve flexibility.
The special cements we use have shrinkage compensation and also help to achieve a consistent setting time.
Ground salts in existing buildings can cause problems however by including microsilica we have reduced these effects and also achieved a dense, close-packed product.
Using Construction Chemicals Tanking Slurry to convert a damp cellar into usable accommodation is a consideration many people have taken when the cost of property has been increasing and during the current difficult market. We believe that by using our product the householder can have every confidence that they will achieve their aim and add value to their home.
If you are considering carrying out below ground waterproofing we can also help by writing a dedicated specification. Providing we have information on the current state of the project we can write the specification, detail the quantity of products required and give a cost for the materials.